How To Install Dark Kodi Build – Step By Step Guide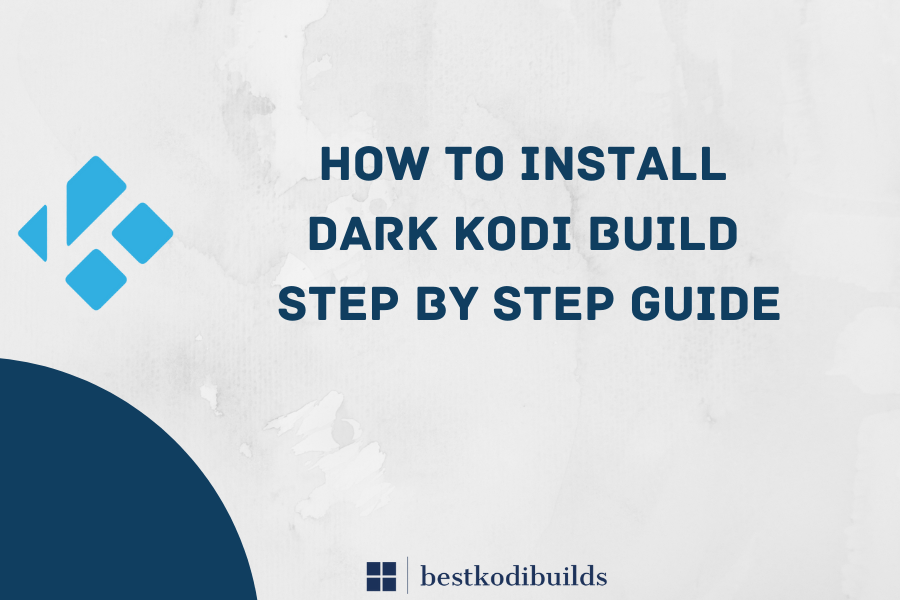 Kodi can support various builds and addons like Element Reborn build, Diggz Xenon build etc, thanks to its diversity to stick and adapt with every type of new addition. One of the reliable Kodi builds available from the well-known EzzerMacs repository is Dark Kodi build. You may choose from a wide variety of content categories and a sizable selection of free movies on it. It works nicely on Kodi and is a lightweight build with only 200MB of storage. Here in this article, we will cover how you can install the build, So, let's get started!
What is Dark Kodi Build?
This build is pre-configured with the Xonfluence skin and a dark theme, as the name would imply. Additionally, it features a Kodi-friendly design that is really straightforward and simple to use. This build's primary genres include movies, TV series, music, sports, add-ons, and more. You may be guaranteed to get the ideal streaming experience with its enormous selection of the newest and most well-liked movies and TV episodes. There are several more Kodi addons and extras, but today we will be talking about how to get Dark Kodi build on your device.
How To Install Dark Kodi Build:
Open the Settings menu in the Kodi app. In the options panel, select File Manager.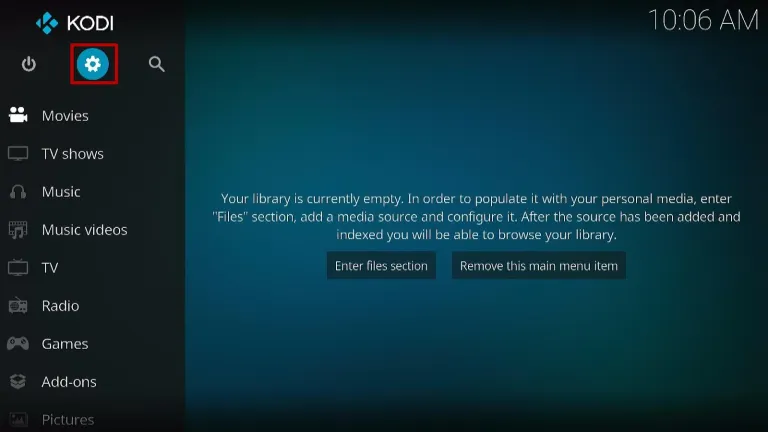 Then select Add font and choose an option, then press OK.

Type the following URL for The Dark Kodi Build: http://ezzer-mac.com/sgwizard/, then press the OK button.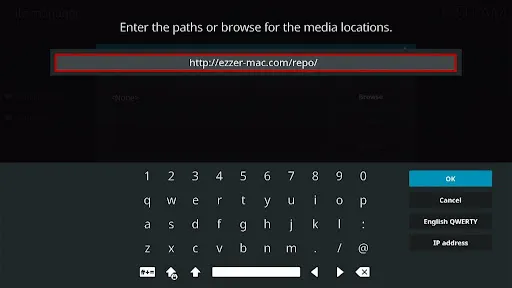 Type "sgwizard" for the user name, then click OK.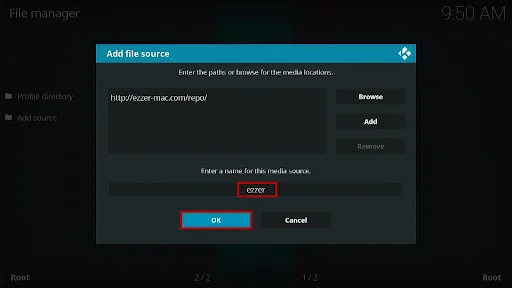 Return back to home screen and click Addons.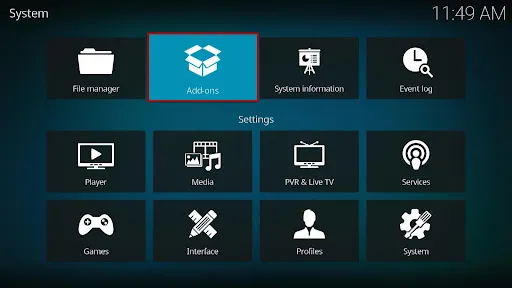 Open the Package Installer by selecting it from the Kodi app's upper left corner.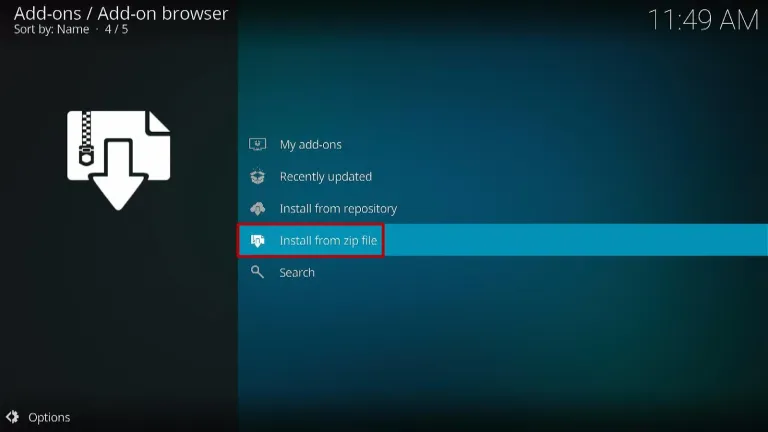 Select Install from Zip File. Just choose the sgwizard from the pop-up window that has just shown.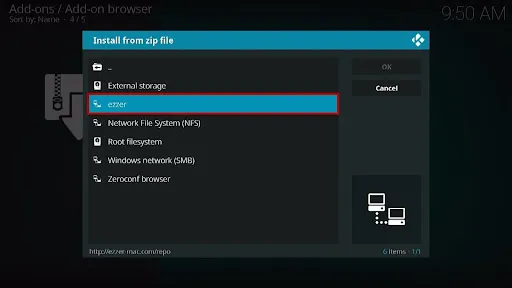 Click OK after choosing the Dark Build plugin.program.sgwizard-1.1.zip zip file.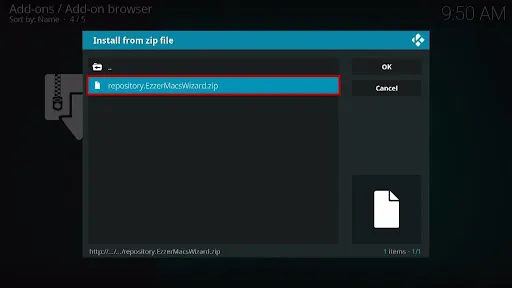 The Dark Repository will start installing on your device right now. 

Select the Continue button after clicking the Dismiss option.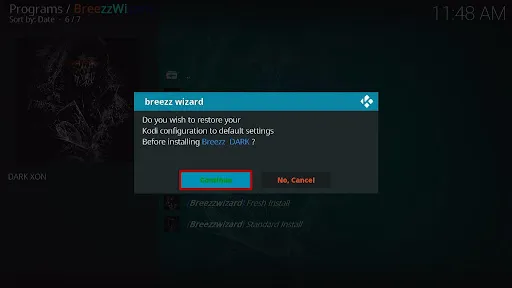 Use Dark Build by clicking on the Build menu option. Select the Fresh Install button now, then select the Install button.
After that, hold off till the download is finished.
Use Fore Close after the process is finished.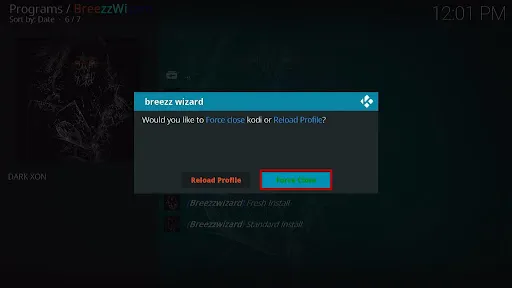 Do I Need To Use A VPN to Download And Install Dark Kodi Build?
Yes, we advise utilizing a Virtual Private Network on your device if you enjoy streaming online using a third-party addon or build. These third-party add-ons are not as secure as we may believe because some of them are vulnerable to viruses and malware that can harm your devices and compromise your privacy. You can use the following VPNs.
ExpressVPN
To start with, ExpressVPN is the best source to continue browsing anonymously. With this VPN, you are allowed to browse anywhere in the world and reach all the websites that are blocked in your country. ExpressVPN connects you quickly and effortlessly, and thanks to a kill switch, you will still be secured if your connection is lost. In fact, you can check to see whether ExpressVPN isn't leaking your IP address using the WebRTC capability of your browser by using the WebRTC leak checker on its website after you're connected to it. 
In terms of VPN technology, ExpressVPN is cutting edge. In addition to utilizing the current VPN protocols, Lightway is a unique protocol that was created to be quick and safe. Unlike protocols like OpenVPN, this VPN protocol just requires 2,000 lines of code to run. It is therefore lightweight and offers a seamless user experience. 
We label certain VPNs as "leaky" because their technology ineffectively prevents the leaking of browsing and IP address information. However, ExpressVPN is far from being that. It's one of the most secure VPNs available, and it can stop WebRTC and DNS leaks.
Pros
Secure browsing

Free Netflix Access

Access to different platforms

Good reviews
Cons
No phone assistance

No Internet Explorer browser extension
Hotspot Shield
With high download and upload speeds on both Mac and Windows machines, Hotspot Shield is another best option for you. When using the Netflix app on any Android smartphones, you won't see any significant lags or delays, which is useful for commuting. One of the quickest VPNs, Hotspot Shield, is best suitable for Windows and Mac PCs. On Mac and Windows, download speeds are about 30%, 18%, and 26%, respectively, while upload speeds can drop by 0.2 and 26%. 
Although there is a little bit more delay than you would prefer, Hotspot Shield is still a fantastic choice for downloading torrents or streaming Netflix. We were pleased by the yearly transparency reports, which demonstrate that they never divulge client information, even when requested. For instance, they were requested to provide user data 56 times in 2019 and declined each time. 
This Hotspot Shield is a trustworthy business with a solid track record, and you will have no problems using its free VPN. It still has restrictions; for example, there is a 500 MB daily bandwidth cap, and only one device may connect at once. However, you will love that the no-logs policy of the firm applied to the free VPN, so you won't be concerned about Hotspot Shield recording your behavior and selling your information to outside parties.
Pros
Torrent access

Maintains IP address

Free options

Netflix access

Quick speeds
Cons
Unresponsive customer service

Five connections running concurrently
CyberGhost VPN – Best for Mac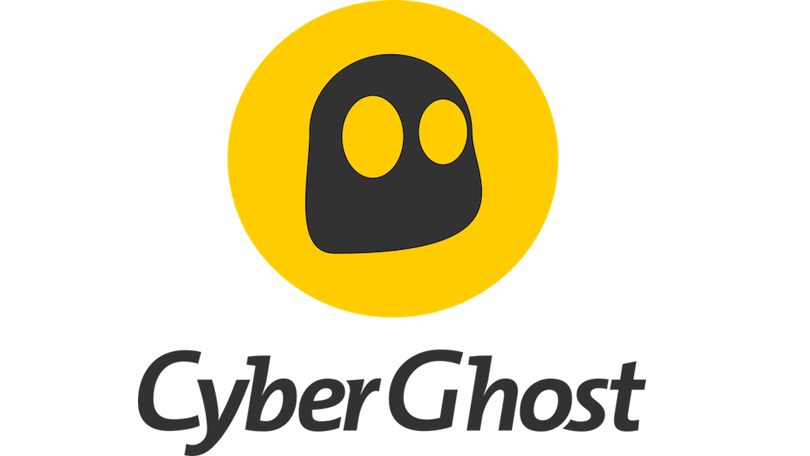 CyberGhost VPN is also a useful option to consider as a VPN service. Although it is only tested in the United States, you shouldn't have any problem connecting elsewhere in the globe because it has over 7,500 servers in 91 different nations. Due to the fact that the business is situated in Romania and is not a part of the global monitoring networks we keep discussing, CyberGhost is a fantastic privacy option.
When using CyberGhost to access the Internet, you will be satisfied that your identities will be hidden thanks to the encryption. AES-256, the current industry standard for encryption, is what CyberGhost employs. A shared common anonymous IP address with other CyberGhost users can be used on the same server whenever you are connected. CyberGhost currently has one of the greatest offers available. In comparison to other VPNs, its $12.99 monthly plan is quite regular, but its one-year, two-year, and three-year options are significantly cheaper.
Each month, they cost $4.29, $3.25, and $2.29, respectively. CyberGhost is temporarily adding three months of free VPN access to the three-year plan. Like the majority of VPNs, CyberGhost doesn't store records on the websites that its customers visit. Bur With its NoSpy servers, CyberGhost raises the bar. These CyberGhost-owned data centers are situated in Romania, which is outside the 14 Eyes alliance's purview.
Pros
Excellent client service and reasonable prices

Secure VPN

Fast delivery for browsing

There are thousands of servers worldwide.
Cons
Static IP addresses

Split tunneling only supported for Android
Surfshark
Without worrying about punishment, Surfshark makes it simple to pirate and download movies and TV shows. It supports both torrenting and Netflix streaming. In essence, Surfshark employs technologies to mask your traffic and give the impression that you aren't using a VPN. That privacy option is fantastic, especially if you travel frequently. Your connection will be stronger the closer you are to a server. There are servers in more than 20 locations around the United States, including Dallas, Boston, Los Angeles, Chicago, and so on. 
Government surveillance and network monitoring are unable to see what you are doing online when you connect to a VPN, but they may determine that you are using a VPN by the appearance of your traffic. The issue with it is that it can land you in legal problems if you visit a nation that forbids or regulates the usage of VPNs. A clever solution offered by Surfshark is termed Camouflage Mode or obfuscation in standard VPN parlance. 
Although you can only connect to Surfshark from the United States, they provide services in over 60 nations, from Albania to Vietnam. It's no secret that you will enjoy streaming, and Surfhsark will continue to help you browse various sites throughout. You can stream content from Spotify, Netflix, Hulu, HBO Max, and Youtube in addition to Disney+.
Pros
Camouflage mode

Easy subscription plans

Multiple devices access

Safe surfing
Cons
Not the quickest VPN

No phone help